By Cindy Sue Gepfert, Foundation Administrator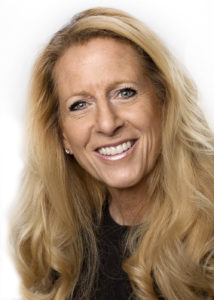 First Community Foundation was started in 1954 to honor the work of Dr. Roy Burkhart whose vision was to create a community in service, with the resources to address needs, building the role of God's love in the World. According to our church bylaws, the purpose of establishing our Foundation was to support special programs and initiatives; provide continuing support for maintenance and improvements; support religious, charitable, scientific, literary and education programs connected with our church. In 1961, it was established as a separate 501(c)(3) from First Community Church. It is supported and built by individual donations and bequeaths, currently has over $8.1 million of assets invested with Johnson Investment Counsel and is comprised of 52 individual funds, 39 endowments and 2 special projects.
Many of these funds are dedicated to specific ministries.
In 2016, the Foundation's Board of Trustees approved 52 separate grants totaling $484,466. The grants included support for Music and Arts, Early Childhood, Camp Akita, First Community Village, the Center for Spiritual Search, Heart to Heart, the Dominica School and Orphanage and Dress for Success. Some of the major grants were given specifically to replace the dishwasher at the 1320 building, fire panel replacement at the 1320 building, new cabin mattresses at Camp Akita, emergency organ repairs at South Campus, the Senior Minister search, new playground equipment at the 3777 Dublin Road campus and a new roof on the Dominica School due to hurricane damage.
It is a privilege to have a resource to bolster these integral initiatives outside the annual operating plan of the church.
During 2016, the general and estate donations which were received totaled more than $576,000 from 242 individuals and families. A new fund, The Esther Newell Memorial Fund, was created to fund Heart to Heart, the Trading Post and the Older Adult programs. The Foundation relies on bequests, such as this, along with individual contributions, to provide resources for grant support.
A heartfelt thank you is extended to the Board of Trustees, including, Walter Neff, Chair; Sandy Anderson, Past Chair; Eric Shisler, Incoming Chair and all the other members of the board. They spent many volunteer hours, contributing their professional experience and dedication to this church.
The search for a new Director of Stewardship and Development, supporting both the Church and Foundation, continues.
Accomplishments
Completing the first year under the new investment managers of Johnson Investment Counsel
Establishment of an Engagement Committee in compliance with the First Community Church new engagement initiatives
Establishing new guidelines for Donor Advised Funds (DAF)
Moving forward into 2017, the Foundation will continue to support First Community Church and its initiatives. The anticipated grant budget is $349,275 for use by the various ministries and programs throughout the church and community.
Other Action Items
The implementation of an orientation program for new board members
The launch of a new website for the Foundation
Bi-annual publication of the Acorn newsletter
Finalizing new Donor Advised Funds (DAF) guidelines and gift agreements