Foundation Board of Trustees
Eric Shisler, Chair (Jan. 2018 – 1st term)
Cell: (614) 296-3301 | Email: Eric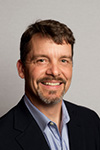 Eric Shisler grew up at First Community Church and prior to starting his service on the Foundation Board in 2014 he served on the Diaconate and the Governing Board.  He and Pam raised their 3 children at First Community Church while Pam was a Sunday School teacher and coordinator, and served on the K-5 Council, the Youth Council, and Nominating Committee.  Eric is the Director of Research at the wealth management firm Budros, Ruhlin & Roe.
Why the Foundation is important:
First Community Church is fortunate to have generations of generous members (and non-members) who have donated to current and future programs and ministries of First Community Church.  As a separate organization founded to encourage, receive, manage, and distribute those generous donations, the First Community Foundation assumes the role of financial steward.  For the Foundation to continue its purpose, it is vital the organization is managed as the fiduciary entity it is to ensure donors' trust.

Sandra W. Anderson, O.D, Past Chair (Jan. 2019 – 2nd term)
Cell: (614) 832-1127 | Email: Sandy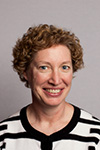 Sandy joined the Board of Trustees in 2013 and served as Chair in 2015. Although she has served on the Governing Board and Nominating Committee, most members recognize her on TV as the tall blonde in the center of the Chancel Choir, where she will begin her 34th season this fall. Her husband, Paul, is Chair of the Capital Projects Committee, and their adult children, Carl and Susan, were very active in Crossroads and both worked at Camp Akita during their college years.  Sandy is an optometrist and works part-time at Ohio State coordinating vision screenings for preschoolers and elementary aged students.
Why Legacy Gifts are important:
Sandy and Paul are members of the Legacy Society because they want to guarantee support for FCC and Camp Akita long after they pass.  Setting aside a percentage of assets to a fund in the Foundation is the easiest way to achieve this.

Lynne Ayres (Jan. 2018 – 1st term)
Home: (614) 777-1772 | Cell: (614) 403-5380 | Email: Lynne
Lynne's term on the Foundation's Board is 2015-17. A member of First Community Church since 1974, she has served on the Governing Board, Nominating Committee, Mission Council, Sr. High School Committee, and was a Seven Keys teacher for many years.  She participates in church Singles activities and regularly observes Governing Board meetings. Lynne recently retired from the American Cancer Society and was a former Executive Director of the Ohio Hospital Association's foundation and before that, was in corporate community relations for Columbia Gas.
Why I give to the Foundation:
I seeded a donor-advised fund at the Foundation to support essential food, clothing and shelter needs in Franklin County. I feel strongly about fulfilling my philanthropic and spiritual commitments during my lifetime and through the ministries of the church I love.

Millard B. "Buck" Byrne (Jan. 2018 – 2nd term)
Cell: (614) 562-7355 | Email: Buck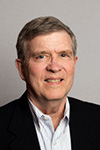 Buck joined the church as a youth and started attending with his parents in 1950. Camp Akita was his favorite place as a youth and camping there gave him a profound appreciation of the out-of-doors.  Buck and his wife Nancy were married June 16, 1967 and have three adult children, Mike, John and Laura. They are blessed with five grandchildren all living in Columbus.
Buck owned his own food brokerage company for twenty-five years and since selling the business has managed his real estate investments. He also volunteers for his fraternity, Delta Tau Delta and most recently headed the construction, architectural, zoning, tax work and fund raising for a $4,200,000 project at The Ohio State University.
Why the Foundation is important to me:
Helping the church with its long term funding needs is gratifying. I enjoy working with people both staff and foundation volunteers. The most important work of the Foundation is to provide for the long-term needs of the various segments of our church. I became a Legacy Donor to the Foundation to support its ongoing work.

Bob Dana (Jan. 2017 – 1st term)
Email: Bob
Bob Dana joined the Foundation Board in 2015 to fill a vacancy. He has been a member of the Chancel Choir since 1982. Other FCC-focused activities have included being a Deacon, a term on the Nominating Committee, serving as Scoutmaster of FCC-sponsored BSA Troop 10, and a long-time member of Couples Circle 35. The Foundation has shown him a side of FCC that was new.
Why the Foundation is important:
The Foundation has a broad scope, providing church members with a vehicle within which to support their personal passions. The recent support of Dominica by the Hawley family is an excellent example. The Foundation provides needed support to vital programs.

Ben Dickens (Jan. 2019 – 1st term)
Email: Ben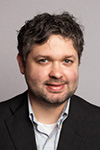 Originally hailing from North Carolina, Ben and his wife Tracy live in Upper Arlington. Ben joined the Board of the First Community Foundation in 2016. He and Tracy have been members of First Community Church since 2011. Ben also serves as an usher at South Campus. Ben's wife, Tracy, sings with the Chancel Choir and is a member of the Worship and Arts Council. Ben works in Columbus in the field of electronic discovery as a project manager.
Why the Foundation is important to me:
The Foundation allows donors to set up specific funds, ensuring vital future funding for causes near to a donor's heart. Donors also have the opportunity to give to a general fund of the Foundation, which can uniquely support the missions and operations of First Community Church when that support is most needed.

Jason Downey (Jan. 2018 – 1st term)
Cell: (614) 284-2894 | Email: Jason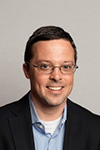 Jason joined the Board of Trustees of the First Community Foundation in 2015 and serves on the Investment Committee.  He is a Co-Director of Research, Portfolio Manager, and Research Analyst at Diamond Hill Capital Management.  Jason has been a member of First Community Church since 2010.  Jason's wife, Elizabeth Long Downey, grew up in First Community Church and is the daughter of Reverend James and Clare Long.
Why the Foundation is important:
The Foundation is important to support the current programs and ministries of First Community Church and to ensure that these ministries are available for future generations.

Nancy E. Smith Evans (Jan. 2019 – 1st term)
Email: Nancy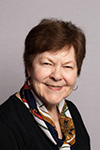 Nancy became a member of the First Community Foundation Board in 2016. She and her husband David Evans joined First Community Church in February 1983, transferring from the United Methodist Church denomination.  They have two sons who were active in the Church's children and youth programs throughout their elementary, middle and high school years.  She served on the Board of Women, the Older Adult Council, and as a Lenten Study Leader.  Currently she is an active member of the First Community Church Women's Guild and an FCC Couples Circle.  She is retired from the Ohio Department of Education, most recently working in the area of professional development.  Other employments included leadership in statewide organizations and training and consulting state agencies about evaluation of their services.
Why the Foundation is important:
The Foundation provides a financial source for support of the many current and developing programs and initiatives of First Community Church.  It also acts as a conduit for using donors' funds in ways determined by the intent of the donors.  In this interaction, the Foundation provides a process for donors to make investments in the future of the Church's mission and it opens doors for creative ideas and solutions to emerge and become a reality.

Jim Hutchins (Jan. 2017 – 1st term)
Home: (614) 529-8144 | Email: Jim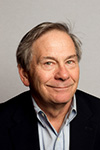 Jim is a graduate of Upper Arlington High School, Northwestern University and the Ohio State University Moritz College of Law. He grew up in Upper Arlington, where he was an Eagle Scout and president of his class three times. He has been a member of First Community Church for 54 years and has served on the Foundation Board for 2 ½ years. His two children were baptized and active in the Church. Jim was a corporate attorney in real estate finance, banking and real estate development in Columbus. He was the founder and first chairperson of the Legal Issues Committee of the Mortgage Bankers of America. He ended his active legal career by helping people save their homes during the Great Recession, serving as a foreclosure mediator, and is now still doing some foreclosure mediation, as well as being a mediator in the Franklin County Board of Revision Mediation Program. He also was a trustee for the Hannah Neil Children's Center, Unverferth House and a volunteer for I Know I Can. He is a member of the Athletic Club of Columbus and the Columbus Museum of Art.
Why the Foundation is important:
Jim's family gave an endowment to the Foundation many years ago, as well as an endowment to First Community Village and Children's Hospital, so those gifts piqued his interest in philanthropy. He initiated and chaired two Foundation seminars titled Legacy of Love where the presenters discussed having families talk about estate planning and gifting and estate planning techniques. His interests are stimulating inter generational discussions about wealth transfer, including philanthropy, and increasing gifting to the Foundation, as the Foundation, as well as the Church, faces tremendous challenges for increasing donations in order to continue and grow vital programs and initiate new ones.

Karl Klamar
(Jan. 2019 – 1st term)
Email: Karl

Rosemarie Konrath (Jan. 2017 – 1st term)
Phone: (614) 620-7406 | Email: Rose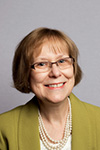 Rose joined the Board of First Community Foundation in 2014.  She and her husband Richard Wharton, middle school science teacher at Jones Middle School, became members of First Community Church almost 20 years ago shortly after they moved to Columbus.  Rose and Rich have an adult son, Chris who lives in Columbus.  In addition to the Foundation Board, she is currently an usher at North Campus and a member of the Spiritual Searcher Committee.  Rose is a graduate of the Upper Arlington Leadership Program and volunteered with that organization for several years. Rose is a Senior Account Executive for PNC Equipment Finance specializing in providing equipment finance solutions to state and local governments and school districts.
Why the Foundation is important to me:
The Foundation speaks to both the present and future as it connects donors to great opportunities to make a difference now and far into the future.  The Foundation enables our generous and thoughtful donors to benefit groups, individuals and organizations with ease and confidence.

Darian Torrance (1st term)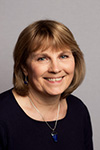 Darian joined First Community Church in 2006. Since that time, she has served the Church as a Deacon, on the Service Board and as a member of the Women's Retreat Committee. She is currently serves on the Adult Learning Council, Spiritual Searcher Committee and Women's Guild. Darian is a new trustee on the Foundation Board, with a term beginning in February 2017. In 2015-2016, she served as the First Community Foundation's Administrator.
Darian is retired from The Ohio State University where she was a Grants and Contracts Specialist for the Comprehensive Cancer Center's Research Administration Department. Prior to that, she supported the OSU Wexner Medical Center – College of Medicine as a Grants Facilitator.
The most important work of the Foundation is:
Financial support of many important projects at First Community Church would not be possible without the Foundation's help. This assistance includes grants for major projects such as the fire panel replacement, which was necessary to keep the South Campus in compliance with the Grandview Fire Department and Ohio Fire Codes. The cost of this critical project was not in the Church budget and could not have been completed in a timely manner without the Foundation's support.

Cheryl Zeiger (Jan. 2018 – 2nd term)
Home: (614) 670-8709 | Cell: (614) 323-4372 | Email: Cheryl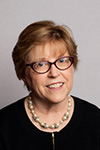 Cheryl and her husband John joined First Community Church in 2008, and consider themselves relatively new members.  They recently moved to Grandview so you may see them walking to church. Cheryl was a kindergarten teacher in Worthington before her two sons were born and then spent 25 years directing and teaching a preschool program for 2 year olds and their mothers. As a preacher's kid, the church has always been a part of Cheryl's life. She is in her second term on the Foundation, chair of Guild Group 7 and in a Couples Circle.
Why the Foundation is important:
I have enjoyed seeing how Foundation funds can enrich and strengthen so many programs and ministries. Through our travels we have seen the impact donations can make in places such as Africa and India. To learn what Rafiki in Kenya, Dominica Orphanage in the Dominican Republic or Deep Griha in India can do with our gifts is heartwarming. Nothing can match receiving sincerely felt gratitude for making such a difference in these children's lives. There are many mission funds in the Foundation that welcome our gifts. Through our donations whether to missions, Akita, church programs etc., the Foundation provides for needs both today and in the future.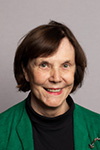 GOVERNING BOARD LIAISON
Sandy Pfening
Email: Sandy